Scrabble® GO APK 1.69.1
Download Scrabble Go APK - latest version - free for Android to start playing this classic word game and create words from nothing!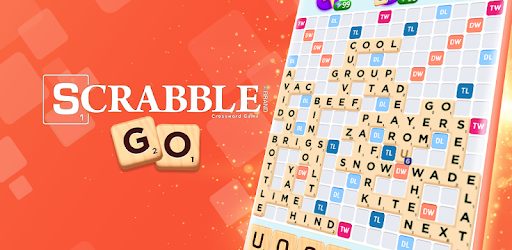 | | |
| --- | --- |
| Name | Scrabble® GO |
| Updated | |
| Compatible with | Android 5.0+ |
| Last version | 1.69.1 |
| Size | 147.28 Mb |
| Category | Word |
| Developer | Scopely |
| Price | Free |
| Google Play Link | com.pieyel.scrabble |
Scrabble Go, from the team at Scopely, brings the iconic board game of Scrabble to your mobile phone. Forget fumbling around for lost letters, a board stained with coffee, and missing stands to hide your letters, playing Scrabble on mobile is the future! A staple in every family home, the board game of Scrabble is widely considered the best word game ever made, with challenges galore around every set of words. This modern version of the classic board game has lots of new and exciting features, which you can read about below!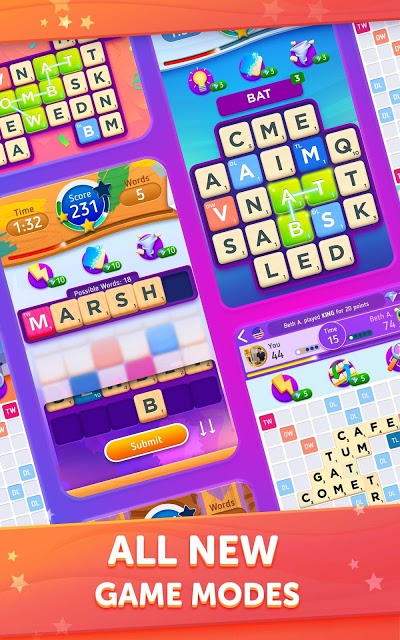 Playing Scrabble on mobile is actually very easy, and generally board games work well when they transition over a mobile format. Drag and drop controls make it simple to place your letters on the board, and hiding your letters from your opponents is super easy when it's all a phone screen! Plus, with the built-in official Scrabble dictionary you'll never be second-guessing your own words and you can easily challenge your opponents when they start putting down total nonsense. This game also features some new and updated game modes that might just revolutionize the Scrabble experience.
Best Features of Scrabble Go
Scrabble is a classic board game, and known by many. This mobile game looks to bring Scrabble into the 21st century by adding lots of fun new features on mobile and generally making the game a bit easier to play on your phone. Yes, you can play multiplayer against friends and family, or take it online to challenge strangers in fun drop-in games. Fast-paced competitive modes make it simple to enjoy Scrabble in mobile-friendly time, which doesn't take a few hours to play through a total game with friends! Read on to find out the best features and new modes which make Scrabble Go pretty great.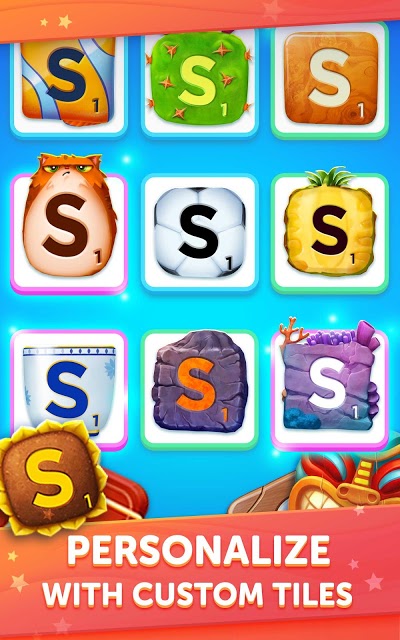 This is Classic Scrabble, Just On Mobile
If you've played Scrabble before, you'll recognise right away that the board, letters and rules are all exactly like the board game version. The boost tiles for extra score are all in the same place, the letters are weighed the same with the same values, and the official Scrabble dictionary makes it easy to check you and your opponents placed words. This is the authentic crossword Scrabble experience, just made easier to play on mobile! It also runs well on most Android devices, so why not download it today?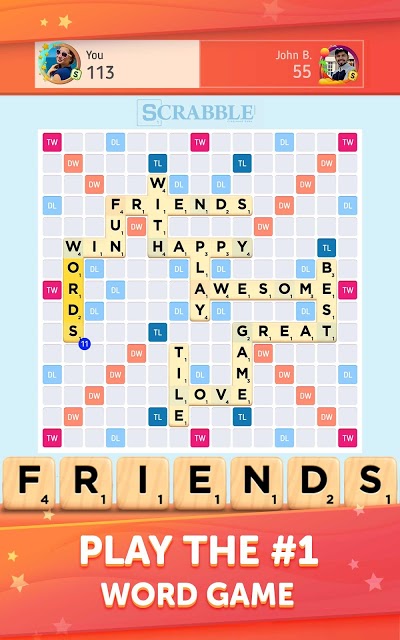 Classic Scrabble With A Few Modern Twists
While you can play the classic game, there are a lot of new features that make this a newer and updated mobile version of the iconic board game. You can play with friends online from all over the world, or invite your family for a private session. This works through Facebook, or you can invite friends with an invite code. All you have to do is set them as a Favorite player and you can easily invite them with a tap of your finger. In-game chat and emojis make it simple to keep chatting in-game, and you can express your delight or anger at an awesome word from your friend!
New Game Modes
There are four brand new exciting game modes that create a modern Scrabble experience. First up, Duels. This mode is a fast-paced head-to-head game mode with a built-in ranking system of sorts, which places you against players of a similar skill level. Each turn is on a timer, so make sure your brain is turned on before you start! Next up, Word Drop. This ever-changing word search game means your tiles are often replaced, opening up lots of new chances for different words. Tumbler is a bit like an anagram game, where you have to find as many high-earning words from a variety of changing letters. Lastly, Rush, a solo Scrabble mode where you work with and against yourself.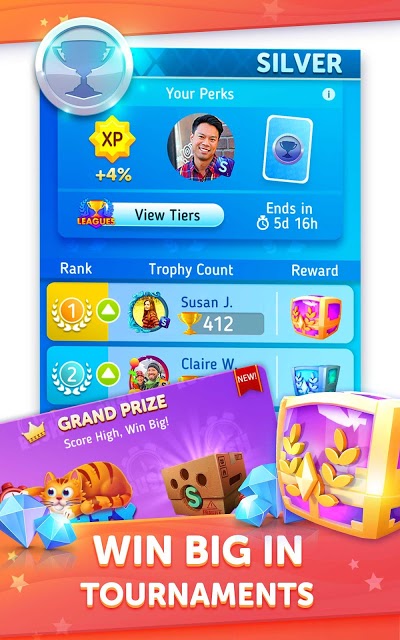 In-Game Boosts
New types of boosts have been introduced to bring a little more to the game. These include Hints, which are very useful! You can also upgrade some tiles to give you extra points, Word Spy which gives you a look at your opponents words, and Vortex which changes up your tiles in a whirlwind. Different game modes use different tiles, words and boosts, so you should definitely check them all out when you download Scrabble GO.
In-game Leaderboards To Test Your Scrabble Prowess
Ever wondered how good you actually are at Scrabble? Always put down your friends and family, but never had a proper challenge? The Global Leaderboards and Leagues mean you can put your skills to the test against players from around the world. The Arena Tournaments allow you to climb higher in the League Leaderboards, and you can gain XP, higher ranks, and earn reward chests (which we'll talk about below.) You'll also be able to earn a League Frame to show off your level.
Rewards, Customisation and In-App Purchases
Like any good mobile game, Scrabble Go rewards you for playing with a range of leaderboards, challenges and, of course, rewards. These rewards come in the form of chests, which are earned by completing games and completing challenges. Inside the chests are rewards which allow you to customise your board, tiles and player profile. Limited-edition tiles are released all the time which keeps you chasing those great rewards. You can show off your Scrabble talent to your friends and family!
Download Scrabble Go APK for free - Latest version
Get the best rewards when you download the Scrabble Go apk and customise your Scrabble tiles and board for free!